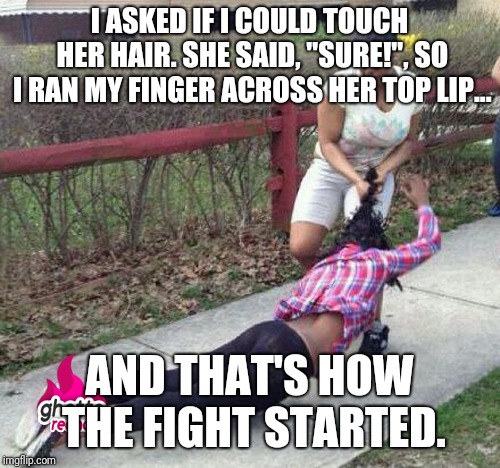 I do not like the phrase "angry, Black girl." I think that this is phrase is dismissive, mean and only allows Black women to be seen as only one thing. That one thing is the same thing that Dumbo's mama was classified as: MAD. The thing is, no one else asks why Black girls are mad–or if they are even mad! I believe that being seen as just this one thing is more detrimental than anything else.
Here is how:
Black women are the most disrespected demographic than any other in this nation. Since the introduction of chattel slavery in these colonies, we have been worked and prized like animals. We have been beaten, subjugated, raped, experiencing every kind of trauma that could be thrown on women–we have experienced! We as Black women have been told or taught to be vulnerable is to taken advantage of. We have been shown that we are not listened to, talked over and our very essence is mimicked, mocked or stolen.
We have a RIGHT to be angry!
We also are the last to be diagnosed with eating disorders, because 'Black girls don't get eating disorders." We are told our anxiety, depression and trauma is just "attitude." Our acting out in sexual manner (because of that trauma–I know I did) to feel something else, is just "them being fast." Let me tell you this. If anything, Black women deserve to be angry! We are entitled to the full gamut of our emotions! We are allowed to voice that!
Black women have been taught that the only thing that we can be is superhuman. The world thinks that all we are and can be is stoic, fine and unmoved by the world around us! If we are to be moved by it, then we are angry! The thing is this–what the world slick tells us–the world wants Black women silent.
That's all. Anything outside of that malicious obedience, it's a threat. Us speaking about what has hurt, harmed or hindered us is inconvenient! When Black women talk about what need to change, we are a problem! When we are genuinely angry? The incident that lead to that provocation is only thing that is shown as the basis for our anger.
The world never looks deeper at it. The fact that she may be used to being ignored. The fact the household she was in forced her into adult spaces at a young age and she is upset. The fact that she smacked the boy with a book who wouldn't leave her alone, even after she asked for help? No. Anger is not, does not occur or remain in a vacuum!
Black women have been taught in certain instances to be angry is to be protected, it s a shield. When you have a woman that puts down that armor to trust you, is monumental. In my own life, I have used that anger to build indifference, especially in romantic relationships–so I wouldn't be hurt. Black women deserve the benefit of love and safety. We deserve a larger space to occupy, and we shouldn't have to always fight to get it. A writer friend of mine, Ashley Yates, said it best: "Black women protect Black women. " Sometimes US is all WE have. Hurt people know what hurt people look like.
She's not always angry…she's unheard. Try and listen before you judge. Black women deserve better.