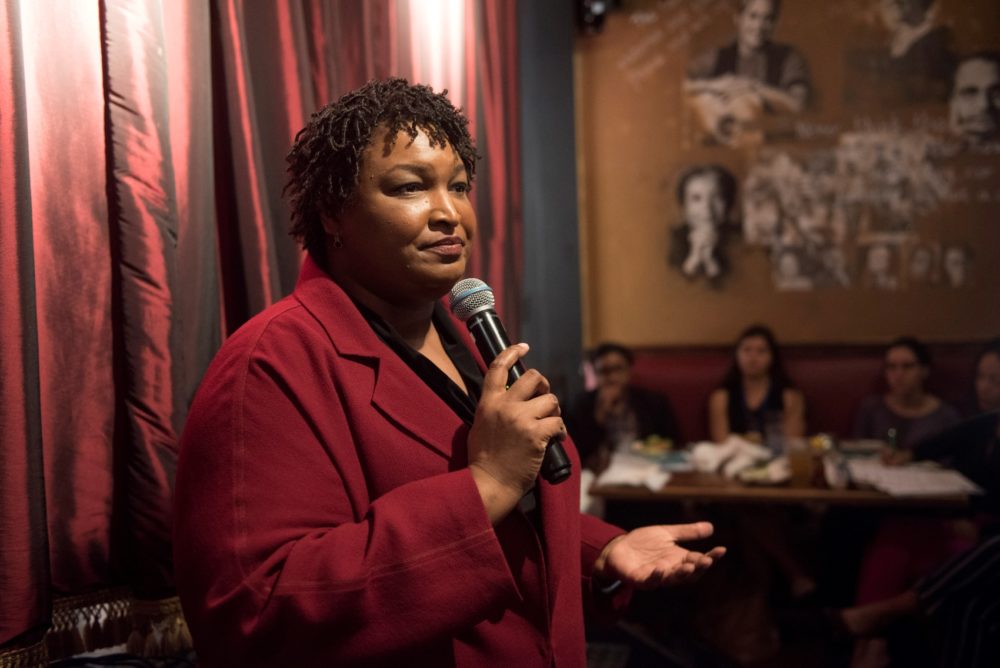 Voter suppression is real.
The latest example of this can be seen in the 2016 Presidential election. Which was followed in succession by the 2018 governor's race in Georgia.
We all know Stacey Abrams should be governor of the state of Georgia. We know there was a concerted effort to manipulate any voter registration attempts, collecting of absentee ballots, and the absurd lack of voter registration machines!
What I want you all to understand is voting is a crucial part of citizenship! If it weren't important, the powers that be wouldn't try and take it from you! Enter FAIR FIGHT 2020:
"Fair Fight 2020 is building voter protection teams with Democratic state parties or local allies across the country to protect the right to vote—and we're starting now. Sign up today to ensure that 2020 is a Fair Fight…"
This is how you affect change y'all. You learn the game, and learn to play it better! It's not enough to protest, Tweet and share. The work and access to and for democracy involves a voting republic! The fact this movement is headed by a Black woman is not surprising. It truly isn't. Now, if you have ever heard Stacey Abrams speak, you know exactly why only she could do this initiative. And why she can do it well.
Here are some basic things you can do to make sure you are eligible to vote.
1. Make sure your ID is current. This includes addresses, how your name is spelled or if it changed. You'll be amazed the people turned away because of the name in database doesn't match your identification.
2. Be familiar with your polling location. Make sure you can get to where you are assigned to vote. Take a piece of male if you need to in order to provide residency.
3. Be familiar with voting schedules. Know when and where your local elections are. Know when polls open and close. If you are in line before you place closes, by law, you are allowed to vote!
4. Check with your local Secretary of State to see if your name has been purged from voter rolls. If it has, register again!
I know these seem like common sense, but this is how suppression is turned into oppression! If a population of people can be made socially or politically invisible, a governing body can do anything! Unchecked!
Don't be rocked to sleep again, dear ones. Voting is essential and always will be. Change always starts local before it ever gets national. We cannot have 4 more years of this madness! My hope is in God and my voter registration card.
[image from amp.wbur.org]
Stacey Abrams is out here changing the world through voting and other legislative access to keep abreast of all she is doing, follow her here at Stacey Abrams: Keep Up The Fight. Thank you.