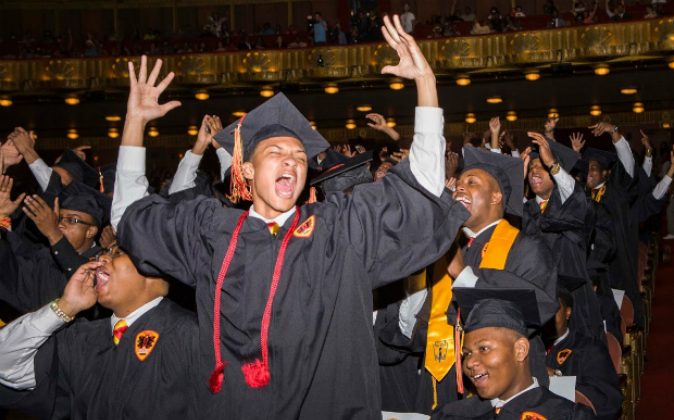 As the mother of black children, the wife of a black man whom is an educator, I cannot let the remainder of this month run out without speaking the young men whom may need life breathed back into them by words.
To The Sons of All My Sisters–Near, Far and Abroad:
I am proud of you, and see all which you will become. I see the world which hungers to devour you, all you contain through the straw and torture rack of white supremacy. I see how it becomes harder to breathe, be and see what can be better. To you, the sons of power, thunder and destiny, I pen this.
I want you to remember all you are, whom you say you are–and not be focused on what you cannot see. I want you to know the promise I see in you. I want you to know how excellent you are and will become. I want you to honor the potential you have, and all you will manifest.
I want you to remember to dream!
I want you to know Black Boy Joy doesn't make you soft, gay or lame. I need you to know you have a place in the world, and the world needs you. There are daughters who need their big brothers to be whole. There are wives whom need their husbands to be in positions to be support and strength. There are friends who need someone they can trust, and whom you can trust. Young black man, you are a treasure. You are special. You are worthy. You are special and needed and I put a demand on what God has for you. I put a demand on every talent, ability to hustle, free thought you have.
I want to remind you that you can.  I want you to stop seeing the world just as what you see around you. Stop thinking change is impossible–and create the world you have mastered from what you see around you. I want you to travel, see the world, read more, challenge yourself to be more than what you see. Reach. Challenge. Achieve.
If you want them, go get all the degrees–start all the businesses–sign your own check.  Find a mentor. Ask questions. Take correction. Get teachable.
Most of all, I want you to know you are loved. You are worthy of love. But first, love yourself, for you are young, gifted and black.
Love,
Aunty J
[image from Google, Epoch Times]